7 Best Free Browser Hijacker Removal Software For Windows
Here is a list of best free browser hijacker removal software for Windows. Browse hijacker programs are those programs which automatically change various browser settings without the consent of the user. These software generally take over your browser and change settings like search engines, home page, etc. Plus, some browser hijacker programs also add advertisements to your browser. In most cases, these software are installed in your web browser in the form of plugins, toolbars, and add-ons. In order to remove browser hijacker programs, you need these browser hijacker removal software.
Using these software, you can easily detect and remove all types of browser hijacker programs like infected scripts, toolbars, add-ons, etc. However, some of these software cannot differentiate between clean and unclean browser programs and hence, show you all the programs. By manually selecting programs from the list, you can remove them from your browsers.
A few of these software also work as antivirus software that help you protect your system from viruses and malware. All of these software are simple and easy to operate. I have also included the steps to remove browser hijacker programs in the description of each software. Go through the list to know more about these software.
My Favorite Browser Hijacker Removal Software For Windows:
AdwCleaner is my favorite software because it quickly detects all the browser hijacker programs which you can easily remove. Plus, I also like its ability to remove browser hijacker programs from all popular web browsers like Chrome, Firefox, Opera, etc.
You can also check out lists of best free Browser History Cleaner, MIB Browser, and Text Only Browser software for Windows.
AdwCleaner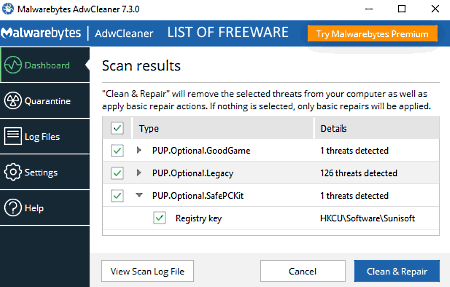 Home Page Download Page
Avast Free Antivirus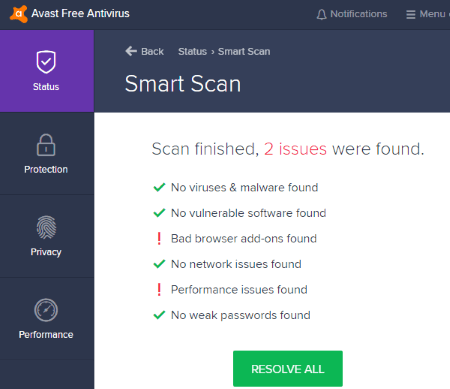 Home Page Download Page
Advanced SystemCare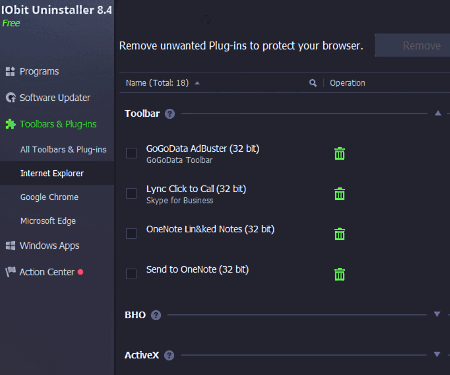 Home Page Download Page
Soft4Boost Toolbar Cleaner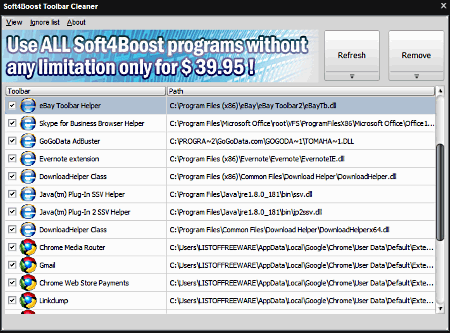 Home Page Download Page
HijackThis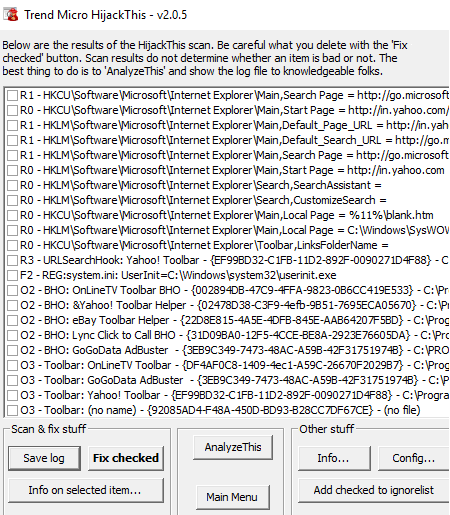 Home Page Download Page
Auslogics Browser Care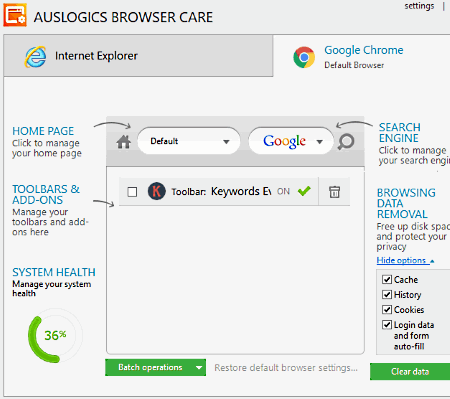 Home Page Download Page
Zola Repair Internet Browser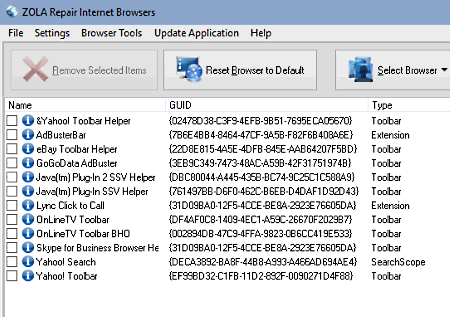 Home Page Download Page
---