20 Best Free Open Source Browser Software For Windows
Here is a list of best free open source browser software for Windows. These open source web browsers are same as standard web browsers (listed here) through which you can browse the internet. Although, the main difference is that these browsers are open source and allow you to download, view, and edit their source code without any restriction.
Through all of these open source browsers, you can easily browse the internet, open specific websites, watch online videos, listen to online music, and read articles. All standard features like bookmarks, search bar, multi-tab interface, preferences, etc., are also provided by these software. Other handy features like Read Mode (to reduce distractions), Offline Mode (to view saved pages when offline), Sync (to sync data between multiple devices), and more are also present in some software.
To further enhance the features of these browsers, you can add supported extensions and add-ons to them. However, all browsers do not support extensions and hence, you cannot enhance their functionality. Apart from extensions, you can also find many useful privacy features in these browsers like Private Mode, Tracker Blocker, Ads Blocker, etc.
Overall, most of these software are quite stable, responsive, and fast and you can use them without much hassle. Go through the list to know more about the features of these open source web browsers.
My Favorite Free Open Source Browser Software For Windows:
Firefox is my favorite browser software because it is very stable and provides all essential browser features. It also offers many advanced and privacy features like sync, private mode, content blocking, etc. It is also one of the most actively developed web browsers when compared to other open source browsers.
You can also check out lists of some best free Portable Browser, Offline Browser, and Web Browser software for Windows.
Firefox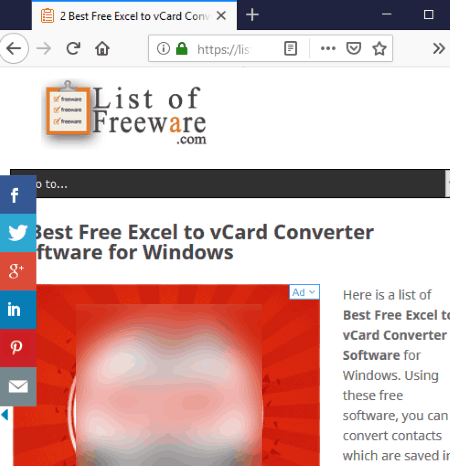 Content Blocking: It is an advanced feature that blocks all types of trackers which may track your browsing activities.
Private Window: It is another important feature that automatically deletes all the browsing history and other online activities when you close the private window. This helps you prevent other users of your system from viewing or tracking your browsing activities.
Work Offline: By enabling this feature, you can view all the cached webpages even when you are disconnected from the internet.
Reader View: This feature provides a perfect article reading environment as it removes all distractions from the webpage except the main content.

These are some features which you can look forward to in this free open source web browser.
Additional Features:
Extensions, Themes, and Add-on Support: You can find a lot of extensions, themes, and add-ons which you can easily add to this software to enhance the functionality and looks of this browser.
Screenshots: This web browser also comes with an inbuilt screenshot feature that lets you quickly take a snapshot of a video or webpage.
Mute Tab: This feature lets you mute individual tabs of this browser.
Final Thoughts:
It is one of the best free open source web browsers as it offers all the essential and advanced features inside a beautiful and user-friendly GUI. Plus, it is also very stable and is capable of holding many webpages without slowing down.
Home Page
Download Page
Chromium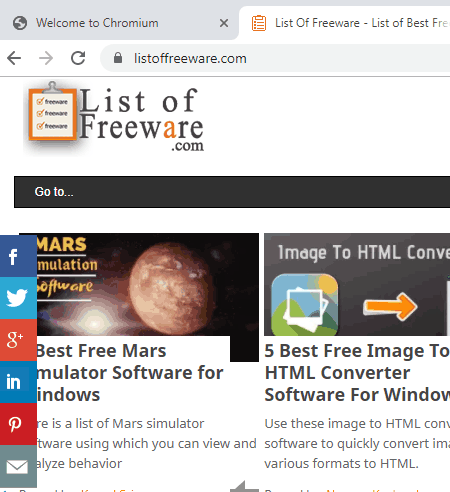 Chrome Web Store. You can easily download and install an extension to this software to add more features to Chromium.
Sync: Using it, you can synchronize browser data like bookmarks, history, saved passwords, tabs, and more between multiple devices with this browser. This browser uses the Google account to perform synchronization.
Additional Features:
Task Manager: This feature is similar to the Windows Task Manager using which you can view all the running processes and how much resources they are taking. Plus, an option to end any process which is not responding properly is also available in it.
Mute Site: Using this feature, you can easily mute video playing in a tab.
Cast: It allows you to directly cast this browser with all its content over a screencast supported TV or screen.
Final Thoughts:
It is another very capable open source browser software as it offers all the important features which you can expect from a good web browser.
Home Page
Download Page
Brave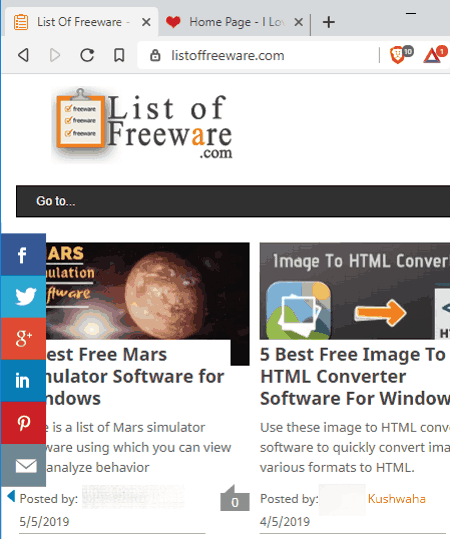 Home Page Download Page
Waterfox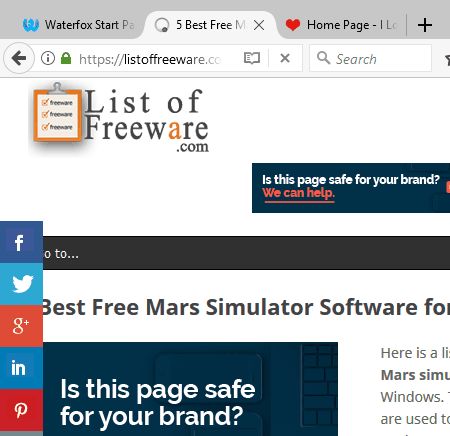 Home Page Download Page
Pale Moon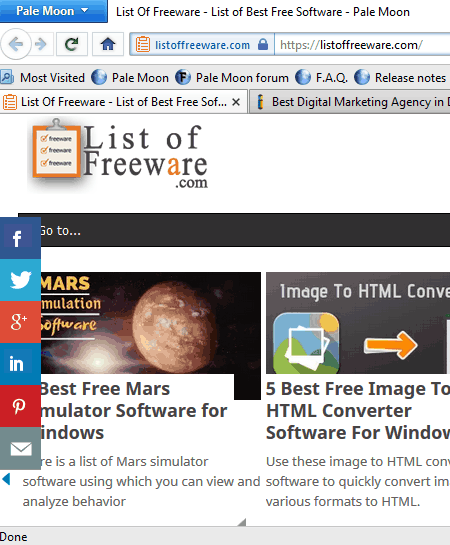 Goanna and primarily built to provide an efficient browsing experience. The interface of this software is quite similar to the Internet Explorer and looks quite old and cluttered. However, unlike its appearance, it is quite stable to use.
Main Features:
Most Visited: It is a handy feature that tracks your browsing activities and creates a list of most visited websites which you can quickly access from Most Visited section.
Sync: This feature allows you to sync multiple devices containing the Pale Moon browser with each other. To use this feature, you need a Pale Moon account.
Private Window: This window does not save history, cache, etc., to provide you a private browsing environment.
Additional Features:
Add-ons: This software supports add-ons and you can find a lot of add-ons for this software.
Library: Using it, you can organize your bookmarks, import bookmarks, export bookmarks, view tags, and view downloads.
Limitation:
The outdated interface is a limitation of this software.
Final Thoughts:
It is another decent open source browser that offers all essential features that you can expect from a good web browser software.
Home Page
Download Page
Midori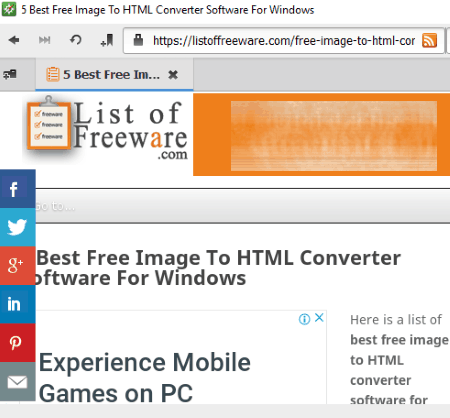 Home Page Download Page
QtWeb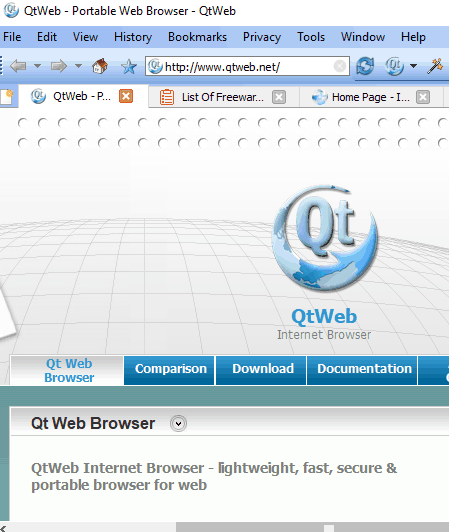 Home Page Download Page
Light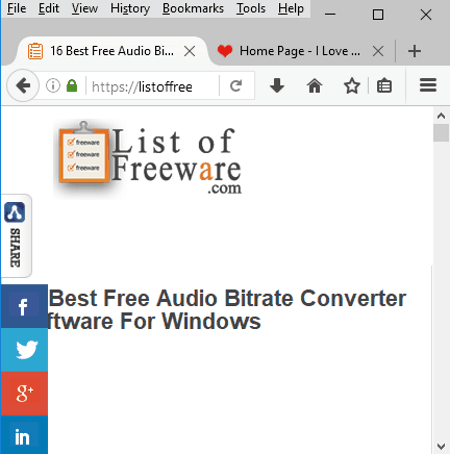 Home Page Download Page
Basilisk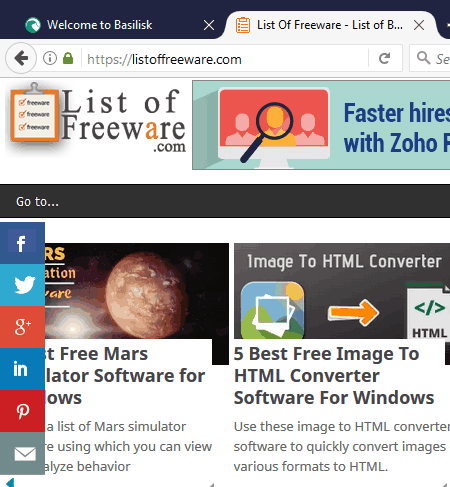 Home Page Download Page
SeaMonkey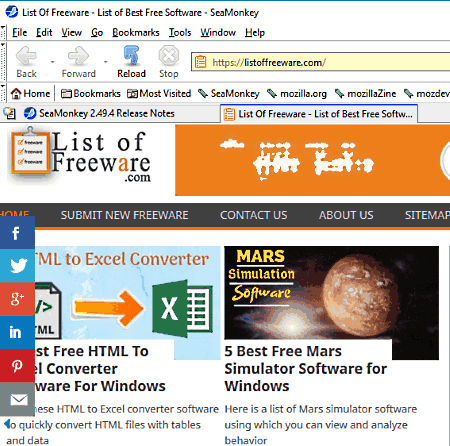 Home Page Download Page
QupZilla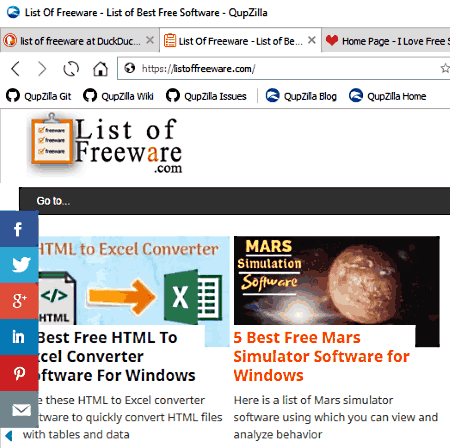 Home Page Download Page
Tor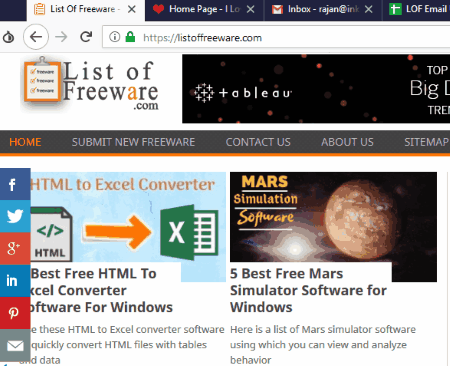 Home Page Download Page
Iridium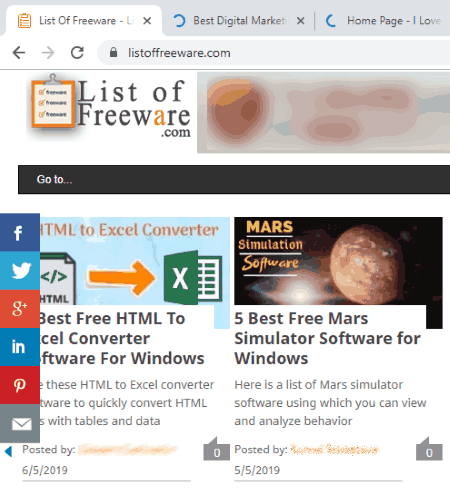 Home Page Download Page
Crusta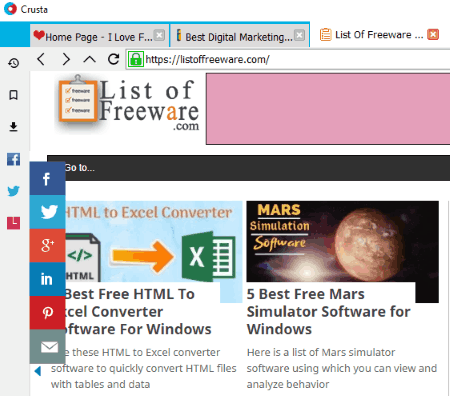 Home Page Download Page
Min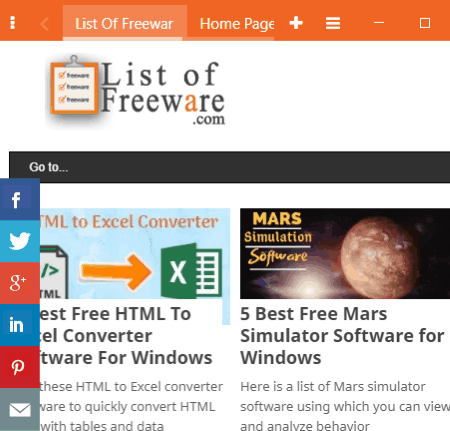 Home Page Download Page
Syhunt Sandcat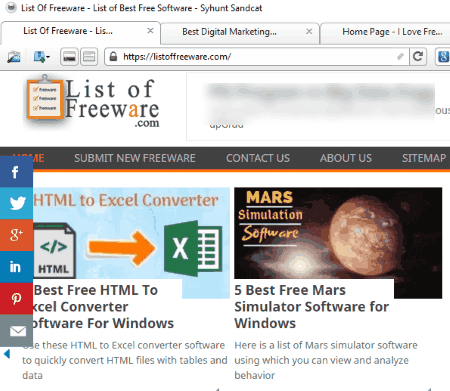 Home Page Download Page
Stratus Browser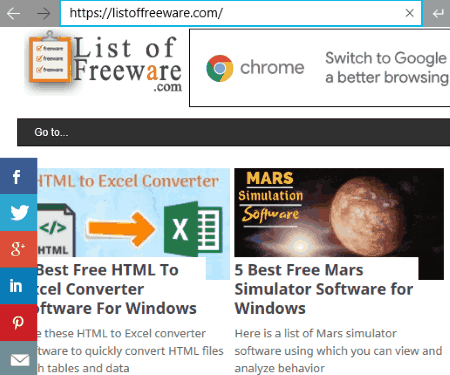 Home Page Download Page
K-Meleon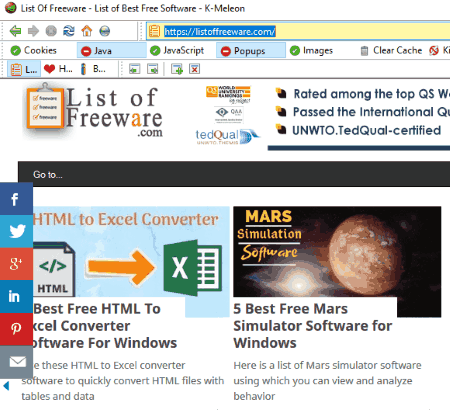 Home Page Download Page
NetSurf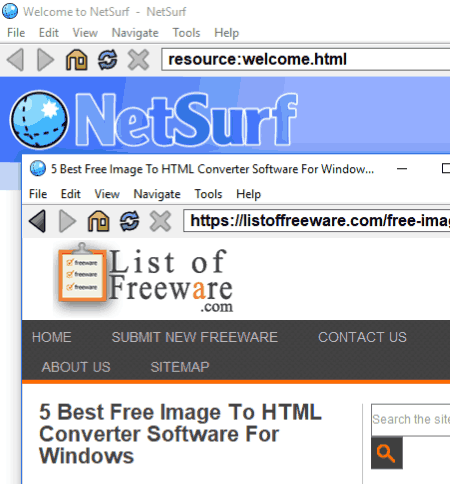 Home Page Download Page
Dooble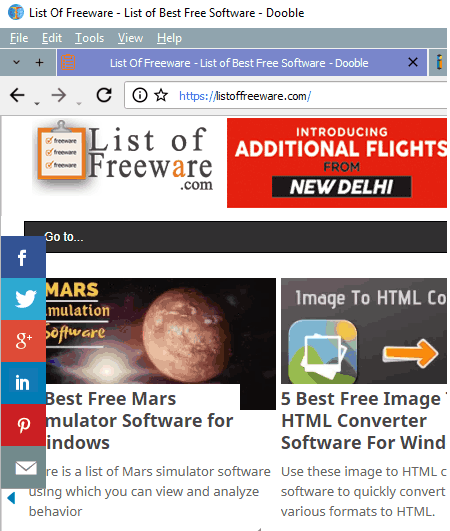 Home Page Download Page
---